Dust mites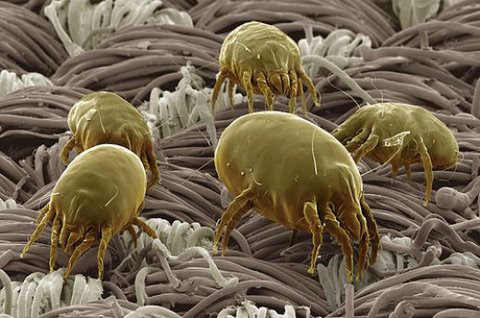 Dust mites are microscopic insects that live in abundance in people's homes. They are ideally suited to home life because dust mites avidly consume the skin particles shed by humans and animals. They also tend to make their home in places like pillows and mattresses. In fact, a typical mattress can contain as many as 100,000 dust mites. Stuffed animals, carpets, and stuffed furniture are also key dust mite habitats.
One cannot completely eradicate dust mites. This is unfortunate since many people are allergic to dust mite excrement. About 10% of the population is significantly allergic to dust mite excreta, which causes some of the worst allergies, in particular, childhood asthma.
Though one cannot completely get rid of a dust mite population, one can reduce the population of dust mites.