AIR FOG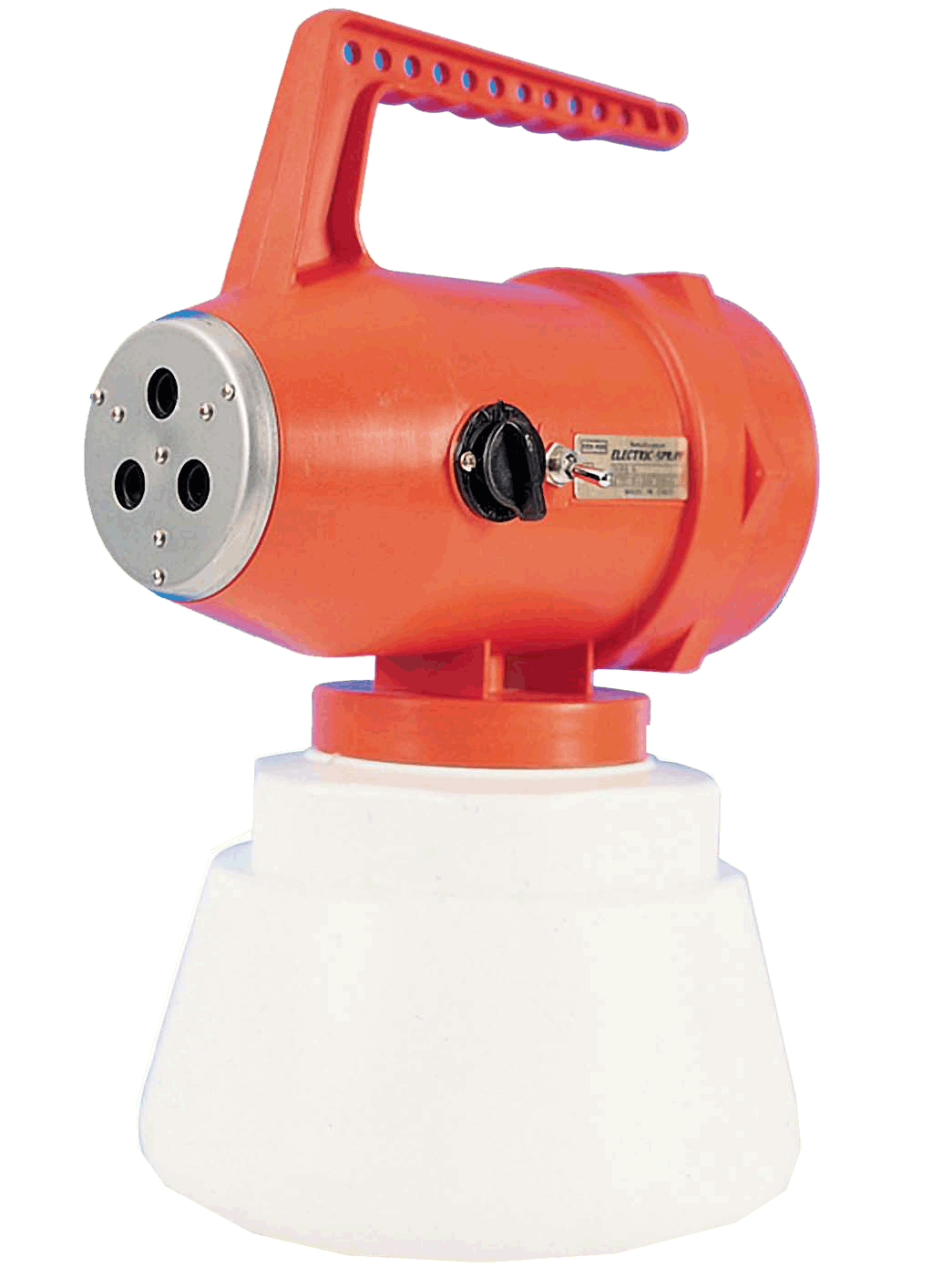 This machine is perfect for small places. Regulated in the middle or high position, it can throw the substance, fungicide or disinfectant, up to 15 meters away. Ideal for disinfections in places such as hospitals, kindergartens, schools, greenhouses, etc
THERMO - FOGGER
| | | |
| --- | --- | --- |
| | | THERMO- FOGGERS, producing a thick insecticide fog, can be used in or outdoors. Acts instantly and effectively, against flying and crawling insects |
ΒΑΙΤ GUN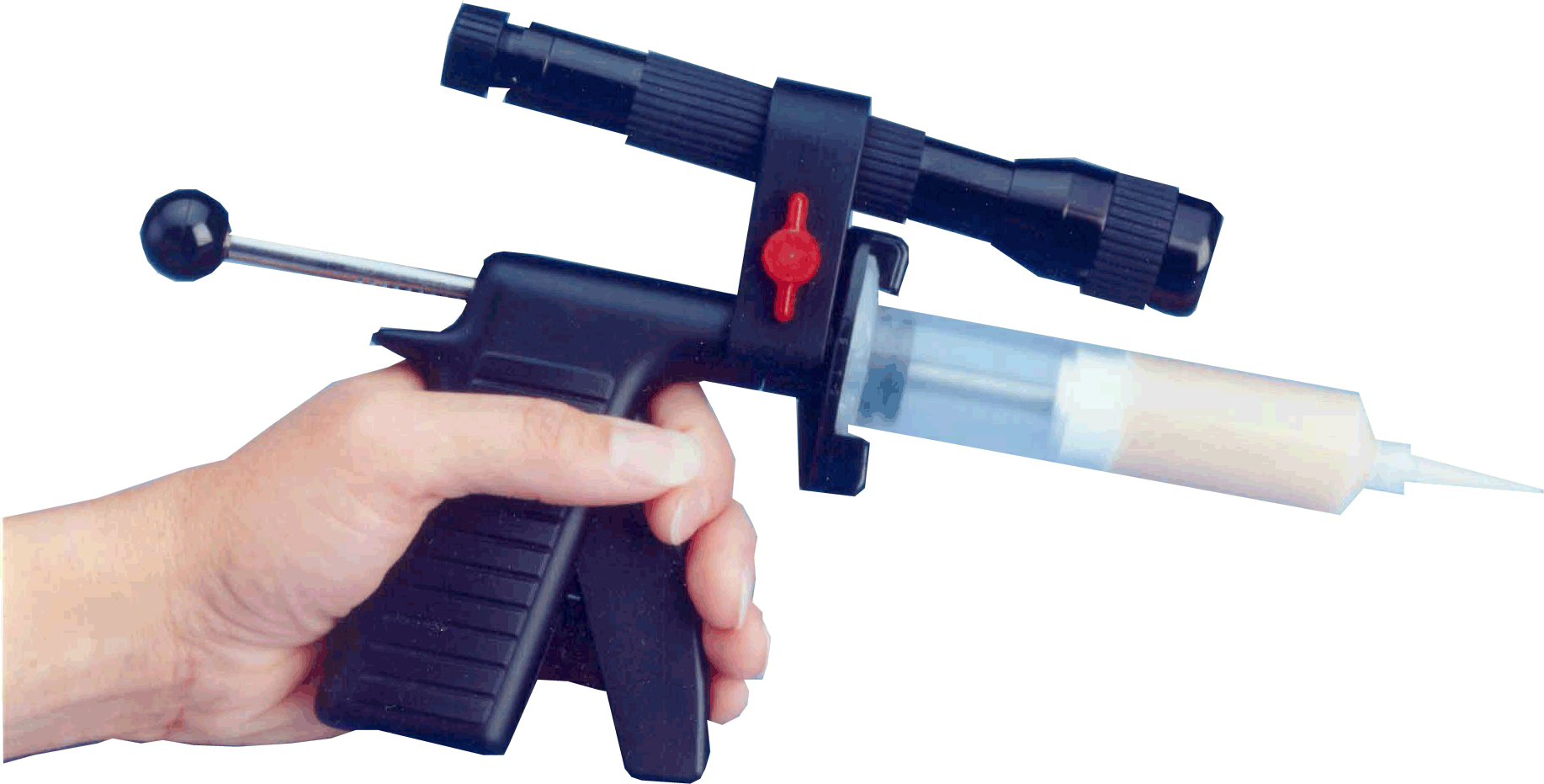 METAL APPLICATOR BAIT GUN, FOR INSECTICIDES GEL GOLIATH, AVERT, MAXFORCE, SERPA.
AIROFOG
EXTRA STAINLESS PRE-PRESSURE SPRAYER
CAPACITY: 5 lit
PRESSURE DURING APPLICATION: 6 BAR
Carried on the back or by hand.

SPRAYING MACHINE PUMP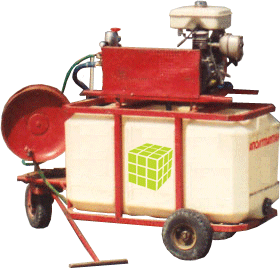 Spraying pump of high pressure adapted to tank of 200 lt capacity,
on a trailer for easier transportation.
Very effective for spraying big surfaces.